Running is an excellent form of exercise to keep yourself healthy. It helps you stay motivated throughout the day. Plus size runners run long distances in order to lose weight as well as to keep themselves fit. They need to stay focused to run. Plus size runners face certain issues that other runners don't. They have to be motivated to run, they feel sluggish, and they get tired easily.

Below are some products that would be recommended to gift to your near and dear ones who are plus size. They will help to motivate them to take up running seriously. All these products are the best in their class. They have been tried and tested by many plus-size runners and were found to be beneficial to them.
Best Running Gifts for plus Size Runners Reviews
Let's check best running gifts for plus size runners on the market today. 
TriggerPoint Foam Massage Ball Review
This is an innovative product. It is a 5-inch foam massage ball that covers even large areas of the body, providing extra control for muscle groups that are hard to reach like shoulders and hips. It is ideal for restoring mobility and movement as well as relieving tight for the entire body. Its foam surface is more hygienic and easier to clean than cloth.

It is a foam massage ball that's hand-made. It is designed to emulate the feeling of the hands of a massage therapist. Using it, you instantly get relief from tightness and discomfort on your own.

These foam massage balls use a layered construction that is made up of varying densities. This product is patented. The special foam surface is extremely dense, yet it compresses to get a grip on it. This helps to keep the fascia and muscles healthy.

TriggerPoint helps people to feel better and move freely. They develop and design tools for massage therapy that emulate the touch of the hands of a massage therapist. This helps people of sizes, athletic ability, and ages to feel at their best always.

This TriggerPoint massage ball is great for plus sized runners. Plus size runners face more challenges and experience more pains, aches, and stiffness as compared to other runners. This is because of their being overweight and running carrying those extra pounds.

This foam- based massage ball will relieve them from a great deal of discomfort that they would experience. You can always gift this massage ball to your loved ones who are overweight and are running to keep fit.
Strong: A Runner's Guide to Boosting Confidence
The author of this excellent book is a Two-time Olympian, Kara Goucher. In this book, she shares her secrets to conquering self-doubt to improving her running performance using tools recommended by her sports psychologist. This book is strongly recommended for all plus size runners. Kara lets us look into her confidence journal. She also gives interactive prompts to show you how to apply these practices into your own routine for daily training.
The various confidence techniques discussed in this book are:
Mantra
Positive Self Talk
Enclothed Cognition
Setting Goals
Visualization Techniques
Power Pose
Social Connections
Power Words
In this book, Kara describes her 20-year running career. She opens up describing her personal struggles she had regarding confidence all throughout her career. She explains how she used a journal she calls a confidence journal in order to build confidence and help in her improve her running performance.
In this book, Kara teaches you confidence building routines. You can personalize these techniques for competition and training. There are inspirational quotes and essays regarding confidence-building from Kara and her professional running friends.
This book is the right training companion. By reading this book, a plus size runner will be able to get rid of self-doubt regarding running and become more confident to take up running seriously. This book will also help you to Overcome Embarrassment of Running in Public.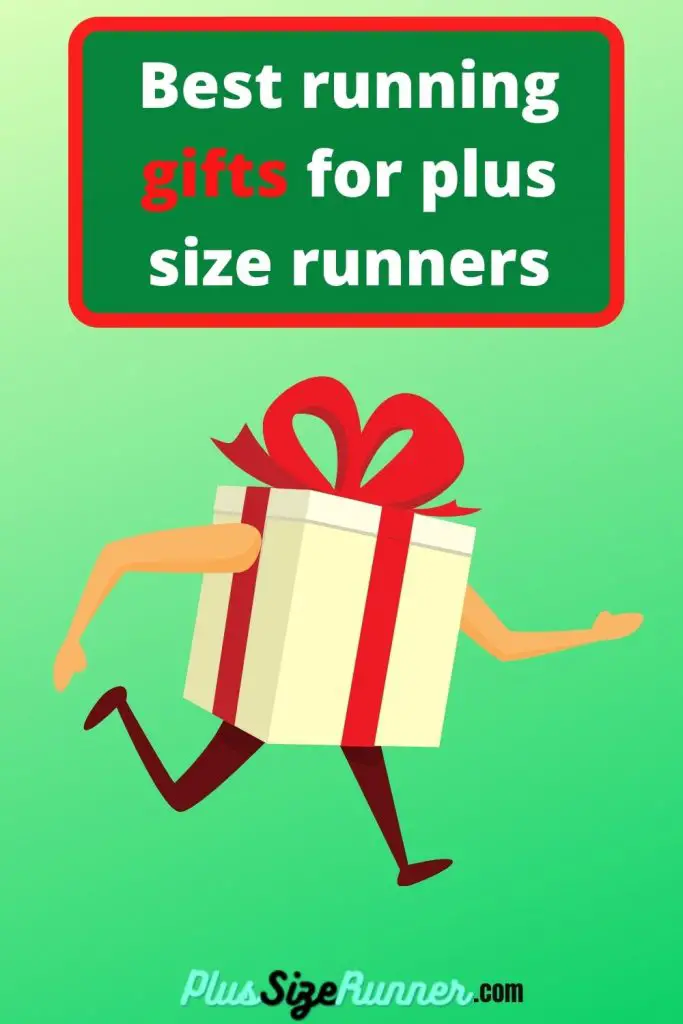 HULISLEM Sport Sunglasses Review
This sunglass is greatly styled. It comes in various colors. It has a polycarbonate frame. The lenses are made from polycarbonate material. These sunglasses are mirrored in nature. They feature a mirror coating. They are extremely lightweight. These sport sunglasses are great for both men and women.

It has a UV 400 mirror flash coating. This limits the total quantity of light exposed to your eyes. It also prevents harmful UV sun rays from entering your eyes. It also filters out harmful BlueLight and other types of light harmful to the eyes. You can wear them all day without even realizing you are wearing them. They are that comfortable.

They have stress-resistant frames. They are rugged and tough enough to suit your active lifestyle. It is sturdy and well-built and can meet all the challenges that come its way. Both lenses are crafted from one single lens. This incorporates the unique Polaric Ellipsoid Geometry giving you amazing color contrast, clarity and depth perception. This also gives a lower vision field that's clear.

These sunglasses feature a cutting -edge top of the line coloring system. It adds color contrast without distortion of natural colors. These sunglasses will be an extremely precious gift for your loved ones who are plus sized. These sunglasses are so stylish that they can be worn at any time and for any occasion.
Jaybird Bluetooth Waterproof Headphones Review
This is an amazing product. Most runners like to run listening to music. This product is perfect for them. This wireless headphone is made to endure rough use too. It is crushproof, drop-proof, sweatproof, and fully waterproof. It can be used in all weather conditions.

The headphones allow you to play 6 hours of audio when on a full charge. It gives another 10 hours of audio playtime in the charging case that is compact in size. Hence, you can get 16 hours of audio playtime on total charge and up to 32 hours if you use just one earbud. A 5-minute charge offers about an hour of playtime.

The superior Bluetooth wireless quality technology used in these headphones ensures there is zero lag high-quality stereo sound for your pleasure always for music or calls. The connection is very reliable too so it pairs with your phone easily every time.

These headphones earbuds are the lightest and smallest premium headphones compared to its competition in the market. You will literally forget that they are in your ears. It has three sizes of ear gels that are interchangeable to guarantee secure, extremely comfortable fits that give you the feel of being weightless as you remain active.

The Jaybird Android and iOS apps let you customize you EQ control. The headphones have efficient six-millimeter drivers to give you an unmatched audio experience. It has a compact case for charging that's low profile, which makes charging it and carrying it effortlessly. It has a feature on the Jaybird App to keep track of these wireless earbuds.
This is an electrolyte drink tablet product. It comes in tubes and is sufficient for 40 servings. It is full of electrolytes and has a low calorie natural fruity flavor. You have to mix it in water to get a hydrating beverage. This will power you through to the next portion of your run or workout. In addition to enhancing your workout, it enhances your day at work as well by keeping you hydrated.

Keep a tube in handy of this Nuun Sport Drink tablet in your purse, car, hiking pack, gym back, or anywhere that you would like to have a replenishing, healthy drink.

It is Gluten-free. They have no artificial flavoring or sweetening. They are keto-friendly. Nuun sport is made of Non-GMO ingredients and complete Electrolytes for guilt-free and clean hydration. When you run, you sweat, and when you sweat, you lose electrolytes.

Nuun Sport helps you to replenish this loss. It's portable, and you can have it any time: before running while running or after running. Dehydration for runners is common. You can keep yourself well hydrated using this amazing drink tablet.

Feeling sluggish and not wanting to run also may be a sign of dehydration. When you body gets dehydrated, it requires water as well as electrolytes to restore it back to an energized and normal state. This Product, Nuun Sport will help you to do just that.
Conclusion
If you know of any plus size runners among your family and friends, and you would like to motivate them to take running seriously, these are some products that will help you to assist them in running long distances. Running is a sport in which you are competing with yourself. It not only makes you physically healthy but also makes you psychologically strong. It helps you mentally to take up other challenges in life.
All the products in this article are amazing and the best in class. The foam massage ball from TriggerPoint is recommended for all plus size runner as almost all of them suffer from pains and aches after running. 
The book by Kara Goucher is a must-read for the motivational and confidence-boosting qualities it has. HULISLEM sunglasses are great and have excellent features. 
The Jaybird wireless headphone is a greatly priced premium range product. Finally, the Nuun sport drink is a must for all plus size runners for hydration. 
You could gift any of these amazing products to your loved ones who are overweight and motivate them to run and stay healthy. They would cherish the gift and be grateful to you.