[xyz-ihs snippet="Blog-Header"]
When the temperature is cool it's a break for many plus-size runners after a humid and hot summer. However, lower temperatures also signify that you have to dress in a different way of running outdoor.
As long as one dresses right for the winter, there should not be an issue. When getting ready to run in cooler temperatures, keep in mind that once you start running, your body's temperature increases at a fast rate. This may cause overheating if you are wearing a lot of warm clothing to keep yourself warm.
 To help to control your body temperature, you must be layering properly. This will also keep illnesses related to cold away.
Best Plus Size Running Gear For Running In The Cold Reviews
Let's check Best Plus Size Running Gear For Running In The Cold on the market today.
Julbo Aero Sunglasses Review

The Sunglass from Julbo Aero is a unique and innovative product for those intending to run in the cold. They are unisex, so they can be worn by men as well as women. They come in various colors. They have a plastic frame. The sunglasses have a plastic lens. They are non-polarized. The lens width of these sunglasses is two millimeters. 
This model aero from Julbo offers a wide field of vision and maximum protection. It also has a frame that is ultra-light, and the fit is extremely comfortable. These sunglasses feature an air link temple that has a panoramic shape. It is manufactured using a Spectron 3 lens, which is full venting in the front.
 It has a 3D Asian fit nose piece using Grip tech technology. It has an AirLink Temple feature in it. The temple pieces of these sunglasses are non-foldable. They are extremely comfortable. They are extremely well ventilated as well. You must keep them in a case, preferably a hard case is they are very fragile and get starched easily. They come with a little pouch to store the sunglasses as well as to them scratch-free.

They are extremely light and help you while running in bright sunlight as well. They offer adequate protection from bright sun-rays. They are very sturdy. They aren't too dark when the sun is shining too. They are stable on the face that may even make you forget that you are wearing them. They provide an uncolored picture that is sharp, and they have no glare. They also protect your eyes from the wind.
Smartwool Pro Endurance Review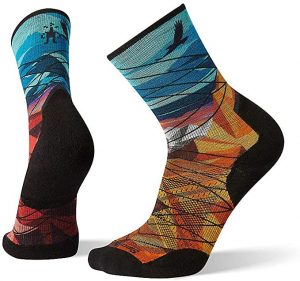 Smartwool Pro Endurance socks for men is a must buy for all plus size runners planning to run in the cold. It is manufactured in the USA. They are great for wearing outdoors. You can experience peak durability wearing these print socks. They are built for the highest degree of performance. They are fit for any adventure you may indulge in.
The fit of these socks is extremely comfortable. They feature a four-degree elite fit structure for a performance-oriented fit. Its ankle joint has a flex zone. It also features a seamless toe for better comfort. It is designed using Indestructawool technology for extreme comfort and durability. It also features a technology called Shred Shield that helps the toes and keeps them comfortable.
This sock has a targeted sole cushion, which is minimal gives protection to the foot without being bulky. It also has ankle cushioning for taking care of your feet on rugged terrains. It is produced from 57 percent Merino wool, 38 percent Nylon, and 1 percent Polyester.
This sock is extremely breathable, keeping your feet fresh always while you wear it. This has the feature of odor neutralizing hence preventing any foul odor that would arise from a long duration of use. It is also moisture-wicking. It stays dry while you run long distances. It is thermo-regulating that helps to regulate the temperature of your feet, keeping you comfortable.
Buff Unisex Junior Review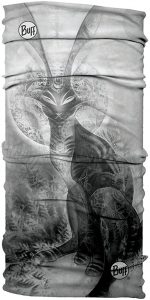 The Buff Unisex Junior is strongly recommended for all plus size runners who are planning to run in cold weather. It is made out of 100 percent microfiber polyester. It is imported. It can be washed in your washing machine. It can be worn in over 12 ways. It features a 100 percent seamless design.
It is moisture-wicking and so helps to keep you free from moisture as you run. It is quick-drying. It is extremely breathable too. Its polygiene treatment of the fabric helps to control odors. It comes in one standard size that fits almost all adults.
It is re-engineered using a seamless, 4-way, ULTRA STRETCH material. It has UPF 50 sun protection and microfiber fabric featuring REPREVE performance. It also resists wind very effectively. It provides chafe-free comfort. The material it is made from is soft and seamless.
It can be worn as a cap, or a balaclava, or a hair tie, or a neck gaiter. It gives a perfect fit. It is headwear that is multifunctional for people to use outdoors, whatever the weather. It is made by the company that created multifunctional headwear. It is proven to provide extreme performance. It is multisport versatile and exceptionally adaptable as well.
It is very stylish and fashionable too. You can add this product to your running gear when you run in the cold. You definitely won't be disappointed by making such a decision.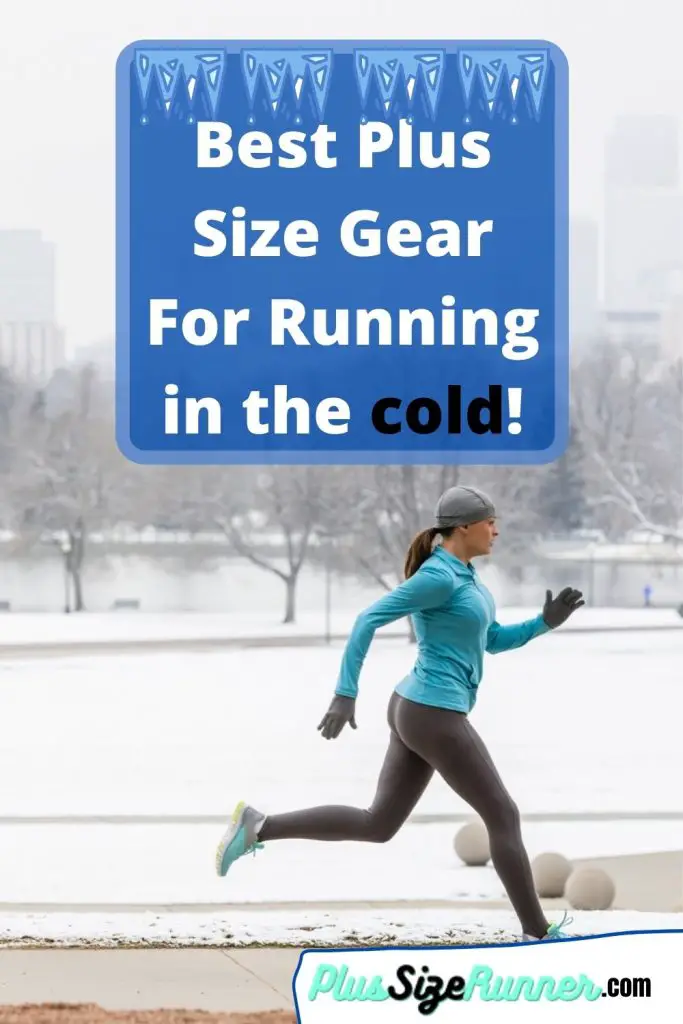 [xyz-ihs snippet="Blog-Middle"]
Smartwool Wool Top Review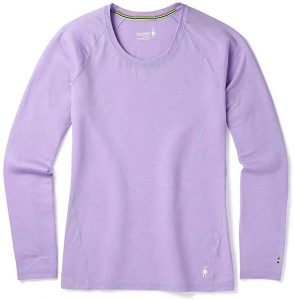 Smartwool Merino 150 Wool Top for women is a must-buy for plus size women planning to run in cooler weather. It is a women's long sleeve, baselayer patter, performance shirt. It has a closure that's Pull-On. It is made out of the lightest weight jersey fabric. This fabric is made out of Merino using a nylon core to add to the durability. The Merino wool is kept next to the skin in this women's top.
This women's top has a classic design of racerback. The side seams in this women's running top wrap to the front to give a fit that is body-enhancing. It has a stitching of stretch merrow type for feminine aesthetic and comfort. It helps you remain comfortable, warm, and dry for longer compared to synthetic fabric.
Its main material, Merino wool, is soft and comfortable. It has thermo-regulating features and controls the temperature of your body as you run in cold weather. This feature keeps your body cold when its warmer outside and warmer when its colder outside. It is moisture-wicking, too, and helps to keep extra moisture away. It also gives you warmth for longer than other fabrics. It is odor neutralizing as well, and it keeps unpleasant odor away that comes from prolonged use.
The women's running top for winters manufacturer Smartwool is a leading brand for producing products that suit your purpose for running in the cold. It produces and designs great products that are exceptionally suited for plus size runners to run in the cold.
Gore GTX Active Jacket Review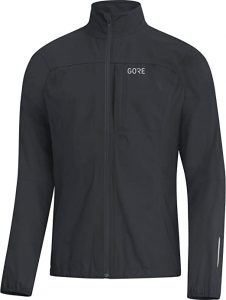 Gore GTX active jacket for men is specially made for plus size runners for running in cooler climate. It is manufactured from a fabric that is optimally suited for these conditions. It is imported. It can be washed in the washing machine. This is a versatile jacket for men, especially for weather that's cold.
 It has an extremely comfortable fit. It features a cut that is specifically designed for runners. It features GORE-TEX Active that is a technology that is windproof, waterproof, and extremely breathable. It is lightweight yet very protective. It is ideal for any workout where you are bound to get wet, like running outdoors. It is perfect for cold winter winds and light rains. 
It also works out to be a good rain jacket while you go golfing. It has a pocket to keep your phone and keys. It is extremely breathable and repels rain and snow. It is not restrictive while running. You should buy this winter jacket and make the best decision to help you run in the cold. You can also use it as a motorcycle jacket. Buy one size larger than the true size for a comfortable fit.
Conclusion
Running in the cold is a tricky situation. You will have to battle with cold temperatures, snow, cold wind, and rain on your journey. Hence, you have to be well prepared for any difficult situations that come your way especially if you are plus-sized. In this article, the best running gear for plus sized runner needed for running in the cold are reviewed.
Among protective eyewear for winter running the winter, the Julbo Aero Sunglasses are perfect. They protect you from the sun as well as the wind.
In the category of socks, the Smartwool Pro Endurance socks are recommended for you. They are thermo-regulating, comfortable, and have great cushioning.
For headgear, the Buff Unisex Junior is advised. They are multifunctional and can be worn in 12+ different ways.
In the running gear recommended for women, the Smartwool Merino 150 Wool Top is perfect. It is breathable, moisture-wicking, and extremely comfortable. It is made from high-quality Merino wool.
The Gore GTX active men's jacket is an excellent choice for plus size males for running in winter. It is lightweight, waterproof, and wind-resistant. It protects you from the snow as well.
[xyz-ihs snippet="Blog-Footer"]